Can you sign into YouTube without a Google account? Of course, the answer is no! For those who already own an email account probably don't want a Gmail account. In this post, we will show you how to create YouTube account without Gmail.
Useful Tip: If you want to download videos on YouTube, you can use MiniTool uTube Downloader. This software can provide you with different video resolution options. You can download YouTube videos, audios, playlists, as well as subtitles with this software.
People can sign into YouTube through a Google Account. There are two different ways to create such an account. One is creating a Google Account with Gmail, the other is creating a Google account without Gmail. In this post, we will tell you how to sign into YouTube without Gmail.
How to  Create YouTube Account Without Gmail
Step 1: Create a new Google account.
Browse to http://accounts.google.com/SignUpWithoutGmail with your Google Chrome or other browser. And then you should create a new Google account.
Step 2: Complete the information.
You should fill in your first and last name, (non-Gmail) email address, password, and confirm your password again. Finally, click the Next button.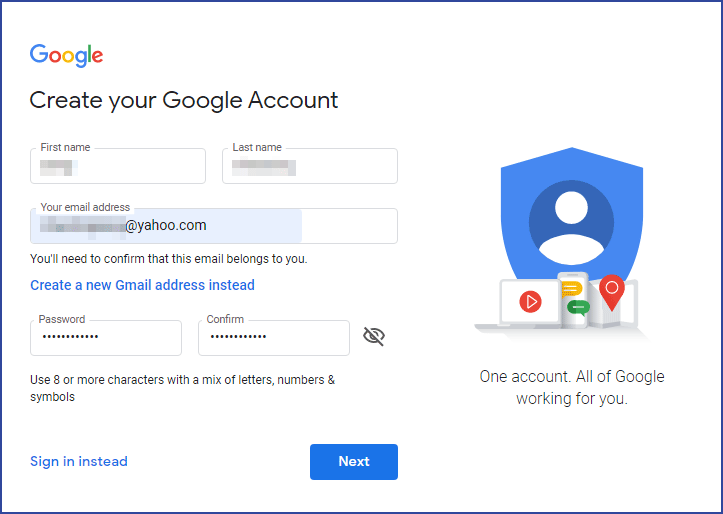 Step 3: Verify your email address.
After you click the Next button, you should verify your email address. Go back to your Yahoo Mail to get your verification code and then enter this code. At last, click the Verify button.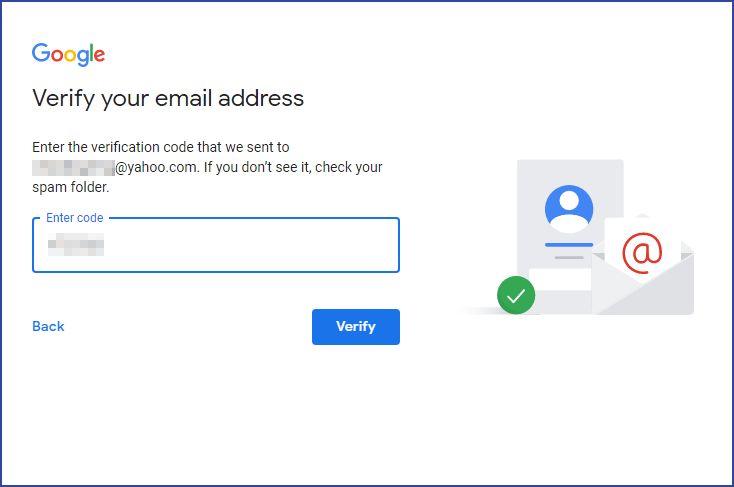 Step 4: Verify your phone number.
For your security, Google wants to make sure that it's really you. So Google will send a message with a 6-digit verification code to your cellphone. Enter the verification code and then click the Verify button again.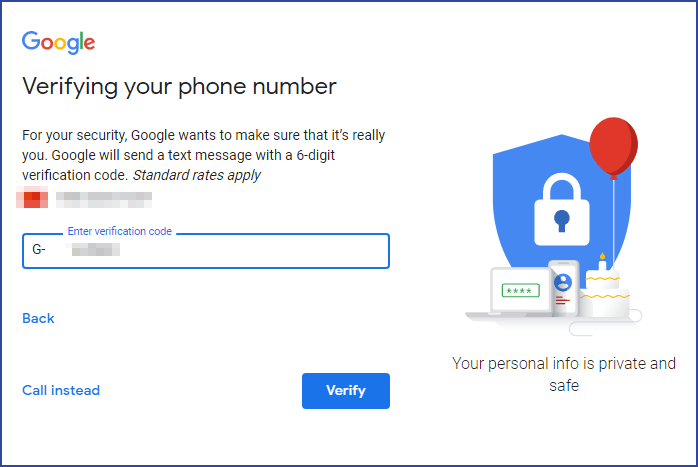 Step 5: Fill in your date of birth and gender.
Then another new pop-up interface appears. You should fill in your date of birth and your gender, then click the Next button.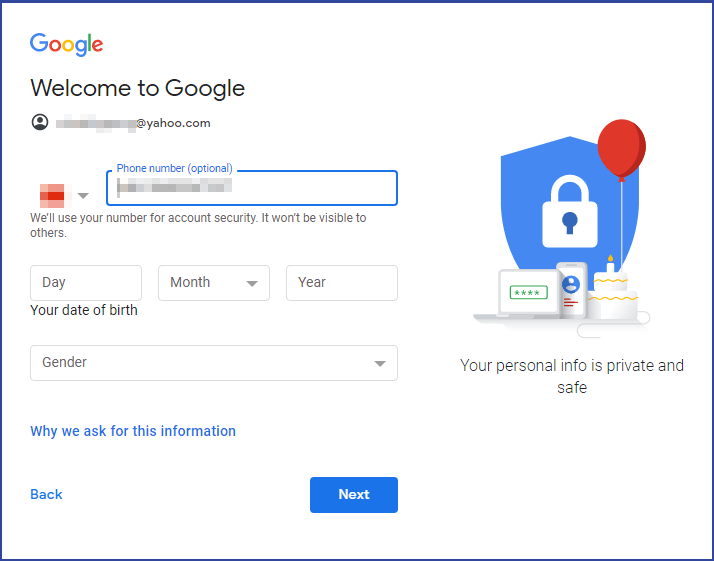 Step 6: Get more Google services through adding your phone number to the account.
You can add your phone number to your account for using the whole Google service. Such as, receiving video calls and messages. You can also make Google service, including ads. Now click the Yes, I'm in button.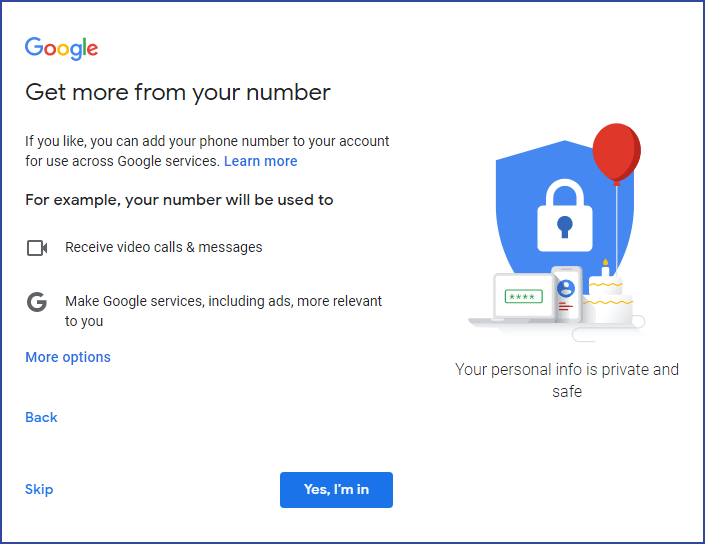 Step 7: Read the term carefully.
After that, you will be guided into a new web page. If you haven't scrolled through the terms, the I Agree button will be disabled. So read the term carefully and make sure that you have already browsed through the terms.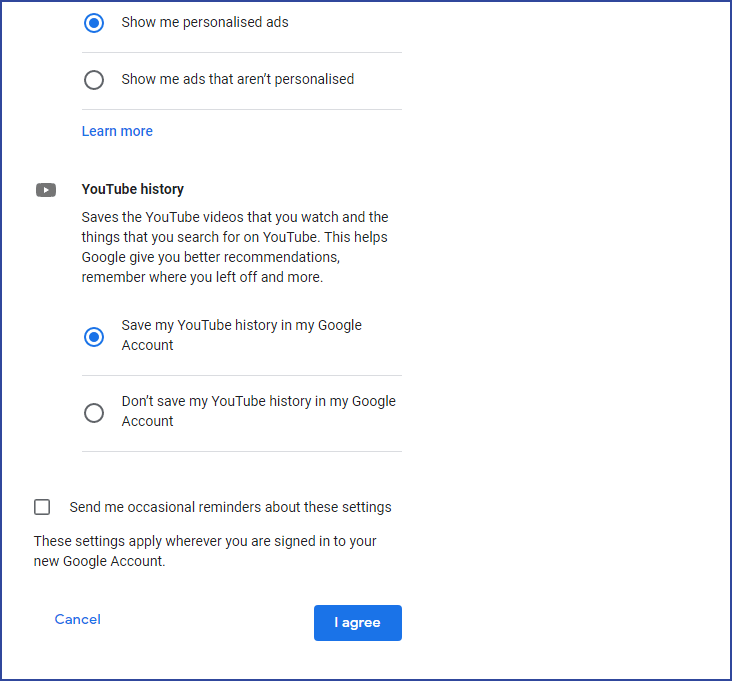 Step 8: Manage your private information
In this web page, you can manage your information, privacy and security to make Google work better for you.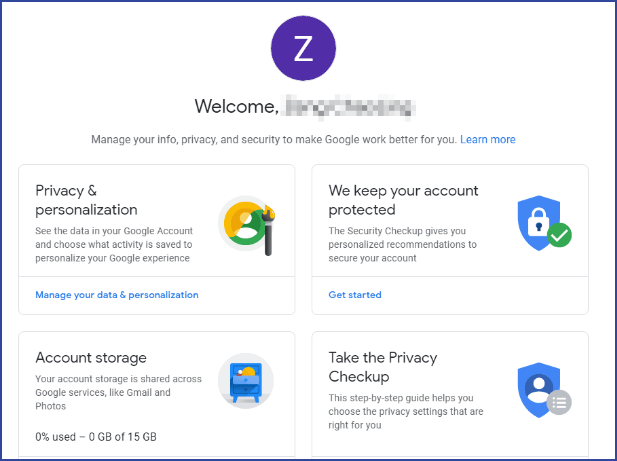 Step 9: Sign in your new Google account
Go to visit https://www.youtube.com/ in your browser and click the SIGN IN button which is in the upper right corner. Then enter your email and password.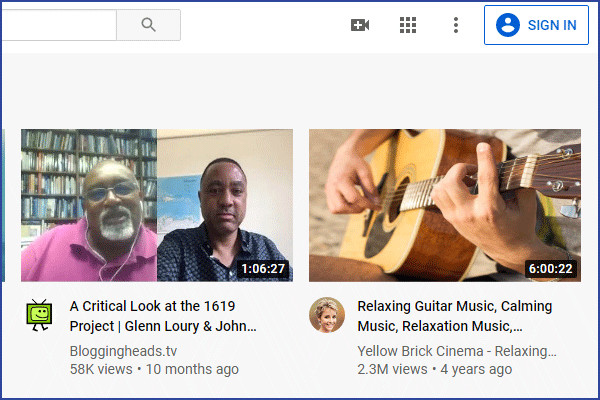 After those steps, you can use YouTube without Gmail.
Now, you can take advantage of the functions on YouTube that you couldn't use before with your YouTube account. Such as uploading videos, subscribing to Channels, commenting on videos, making custom playlists and so on.
Bottom Line
Those are steps to use YouTube without Gmail. We hope those steps will be helpful for you. If you have any related issues, you can let us know in the comment.