A Google Account is not the account for a single service. You can also associate your Google Account for your YouTube, Google Drive, Gmail, and so forth. Now, in this post from MiniTool Software, we will show you how to create a Google Account for YouTube, Gmail, and Google Drive.
You must know that Google search is very popular in the world. But, you may don't know Google Account is also a very powerful service. You can make your Google Account to be associated with YouTube, Gmail, Google Drive, and some other supported products.
Then, you can use one account to sign in to different services. You don't need to remember different user accounts and passwords for different services anymore.
Why not create a Google Account if you don't have one. And if you truly want to create a new Google Account, this post must be helpful: in this post, we will show you how to create a Google Account and then associate it with YouTube, Gmail, Google Drive, and more.
How to Create a Google Account?
Before creating a new Google Account, you can make a small check on whether you have created a Google Account. You can go to the Google Accounts password change page to see whether you can find the email you want to use. You just need to enter the email address to the input box and Google will tell you whether it recognizes it or not.
This is a guide on how to create a new Google Account:
1. Open your web browser and then go to the Google Account creation page.
2. Enter your First name and Last name in the corresponding boxes.
3. Create a Username for the email address. The full format for the email address is [email protected].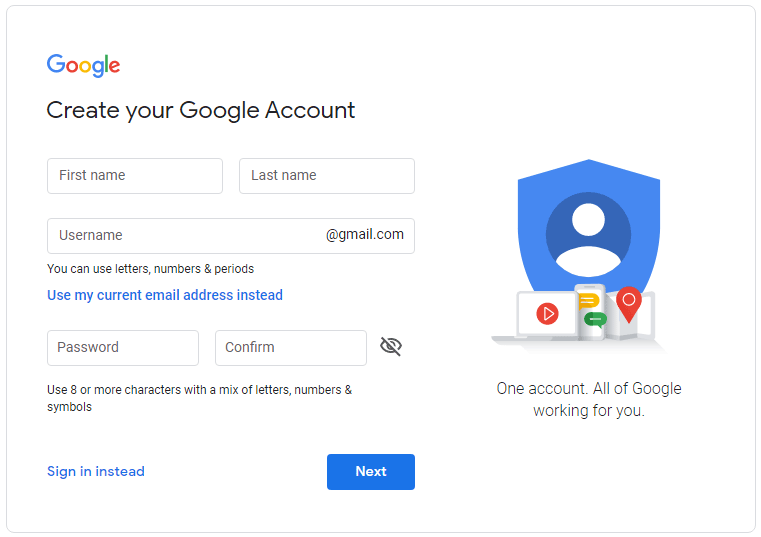 4. Enter a password for the account and then re-enter the password for confirmation.
5. Click Next to continue.
6. You need to input your phone number, recovery email address, birthday, and gender for further verification.
7. Select Next to continue.
8. You will see Google's Privacy and Terms. You need to click I Agree after you read it.
After these steps, your new Google Account is created successfully. You can then use the Gmail address to send and receive emails. Of course, you can allow other Google products to use this Google Account.
For example, after you access www.youtube.com, you can click the SIGN IN button that is at the top-right corner to select your newly created Google Account to sign in. However, if you want to use another account, you can click your profile picture and then go to Switch account to sign in with another account.
Discover More Products from Google
Google also offers some other useful services like Map, News, Contacts. These services can also be associated with your Google Account. Let, we will show you how you can discover Google products in Google Account.
Go to the Google Account page.
Click the Google app button that is next to your Google profile picture. Then, you can see some Google products that you can use with your Google Account. But, they are the most popular Google products. They are not all Google products.
You can scroll down and then press the More from Google button to access the Google product page. Here, you can see all Google products.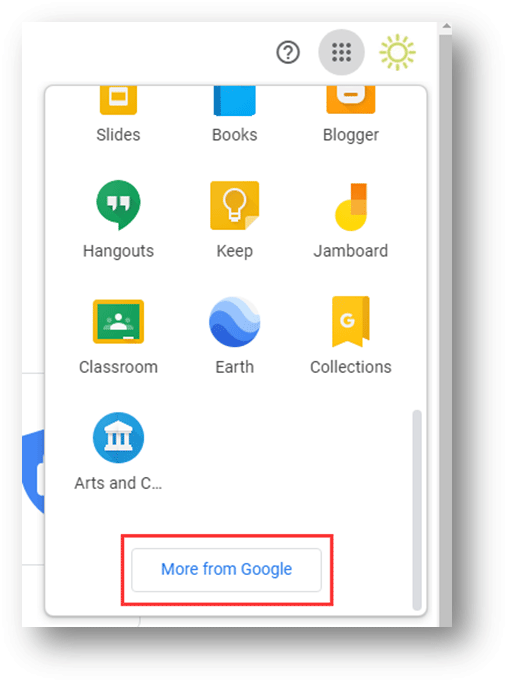 Bottom Line
Google products can bring you excellent user experiences. Why not create a Google Account to enjoy the services from Google.
Should you have any Google-related or YouTube-related issues, you can let us know in the comment.