Can Alexa play YouTube? Not directly. There is only one way to play YouTube on Alexa indirectly. The workaround utilizes Bluetooth and a personal electronic device. Once Alexa is connected to your device, you can actually play any audio (including YouTube) from your phone over Alexa.
Alexa, a voice-controlled Amazon assistant, greatly simplifies the process of enjoying music anytime, anywhere. Just say "Alexa, play…" and you can quickly and easily add a soundtrack to your everyday life.
Many people like to listen to music on YouTube rather than apps and services designed specifically for music. YouTube is free and has untold millions of tracks and playlists from new artists, mainstream acts, superstars, and musicians from the past. It also supports me to upload music videos made by MiniTool software.
What Is Alexa
Alexa is a virtual personal assistant designed to compete with Apple's Siri, Google Now and other companies. Designed by Amazon Secret Lab126, Alexa can listen to your voice commands and respond with contextual responses to help you get the job done. Alexa can help you listen to tracks on Spotify, create to-do lists, buy and even control your smart home products, such as Google's Nest thermostat or Philips Hue.
Alexa is popular with Amazon Echo, which acts as both a speaker and a smart home hub, but can also be used on many other devices.
Like other virtual assistants, Alexa has a lot of trouble understanding user commands and accurate responses. However, because it is a cloud-based service, Amazon will constantly update Alexa's intelligence to overcome some of the challenges. As machine learning becomes more complex, Alexa is expected to become more intelligent.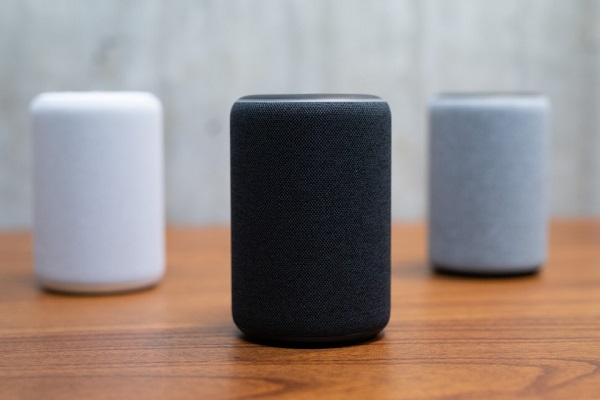 How to Play YouTube on Alexa
Can Alexa play YouTube? YouTube, owned by Google is a competitor to Amazon's own music services such as Amazon Music. As a result of this limitation, if you want to play YouTube on Alexa, you will need an external device using Bluetooth.
1. Make sure your device's Bluetooth is on and discoverable.
2. Say "Alexa, pair Bluetooth".
3. Check your personal device for your Alexa-enabled speaker. For example, on an iPhone, this job is done by tapping on Settings, then Bluetooth. This should show your list of paired devices.
4. Then the Alexa-enabled speaker showed up as Echo-786. Of course, you are able to change the name on your iPhone.
5. Tap on your Alexa-enabled speaker to pair with your personal device. It should now show up in your list of paired Bluetooth devices as Connected.
6. Open YouTube on your device (either the app or the web browser).
7. Search for the song you want and hit the Play icon. Then it should play on your Echo speakers.
If you're not hearing the music on your speaker, you can hit the Share Media icon on your device (a rectangle with an arrow) and double-check that your phone is sharing with the Alexa-enabled speaker.
Then, you can stop playback, pause it, turn the volume up or down, but that's about it.
Bottom Line
Can Alexa play YouTube? Yes, it can be done indirectly. And the above has shown you how to enable Alexa to play music and other content available on YouTube. If you have any questions about it, please let us know via [email protected] or share it in the comments section below.