The YouTube app is available on many devices from desktops to game consoles like Nintendo Switch. It is very convenient. However, lots of people worry that their kids are exposed to mature content when kids are gaming on the Nintendo Switch. Considering that, MiniTool uTube Downloader shows "how to block YouTube on Nintendo Switch" in this post.
People can get great fun when using Nintendo Switch together with YouTube. However, this leads to an issue – kids may access inappropriate YouTube content when they are gaming on Nintendo Switch. So, many people wonder knowing how to block YouTube on Nintendo Switch.
Is it possible to block YouTube on Nintendo Switch? Unfortunately, it is impossible. But you can follow the tricks below to block some inappropriate YouTube content on Nintendo Switch.
Trick 1: Activate the YouTube Restricted Mode
YouTube has a restricted mode that is used to determine what is inappropriate through different data such as a mix of metadata, video titles, descriptions, and community guideline reviews. So, to block the inappropriate YouTube content on Nintendo Switch, you can activate the restricted mode.
Here are steps to activate the YouTube restricted mode on Nintendo Switch.
Step 1: Highlight the YouTube app on your Nintendo Switch and then press the A button to open the app.
Step 2: Click the gear icon at the bottom of the YouTube menu to access the Settings menu.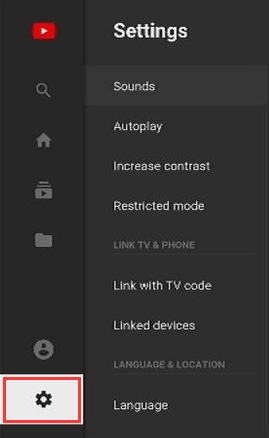 Step 3: Once you see the Settings menu, scroll down to the Restricted mode setting.
Step 4: Choose the On status and then press the A button.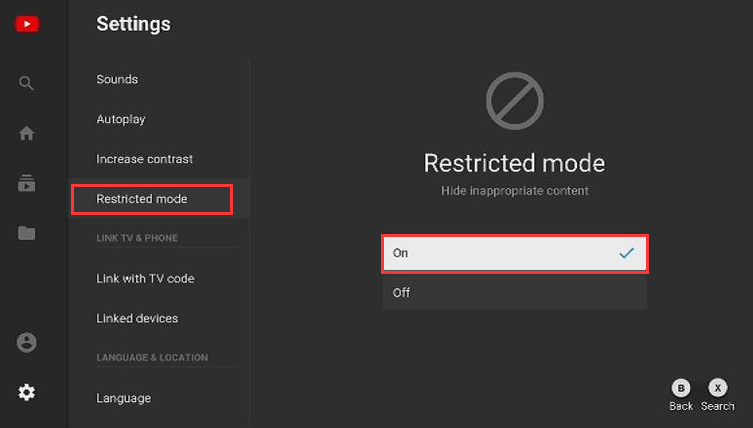 Trick 2: Set Parental Controls
Alternatively, you can also set parental controls to prevent your kids from mature content.
Here is the tutorial.
Step 1: Choose System Settings from the home display of your Nintendo Switch.
Step 2: Choose Parental Controls in the list of settings.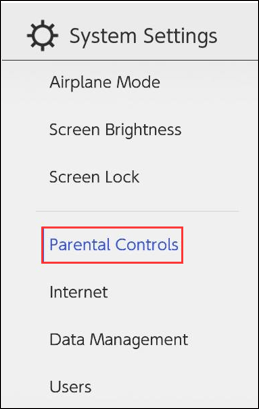 Step 3: Follow the on-screen wizard to configure your parental settings successfully.
That's all about how to block some YouTube content on Nintendo Switch.
Bonus: Watch YouTube Videos Offline
There are various video contents on YouTube and some of them are worth watching again and again.
Here we would like to share a trick with you so that you can watch your favorite YouTube videos offline. The trick is to download them via a YouTube downloader.
MiniTool uTube Downloader is recommended. It is a free and 100% clean desktop YouTube downloader that can download YouTube videos to different file media formats including MP3/WAV/MP4/WebM. Besides, it is also a video converter and screen recorder.
MiniTool Youtube DownloaderClick to Download100%Free & Clean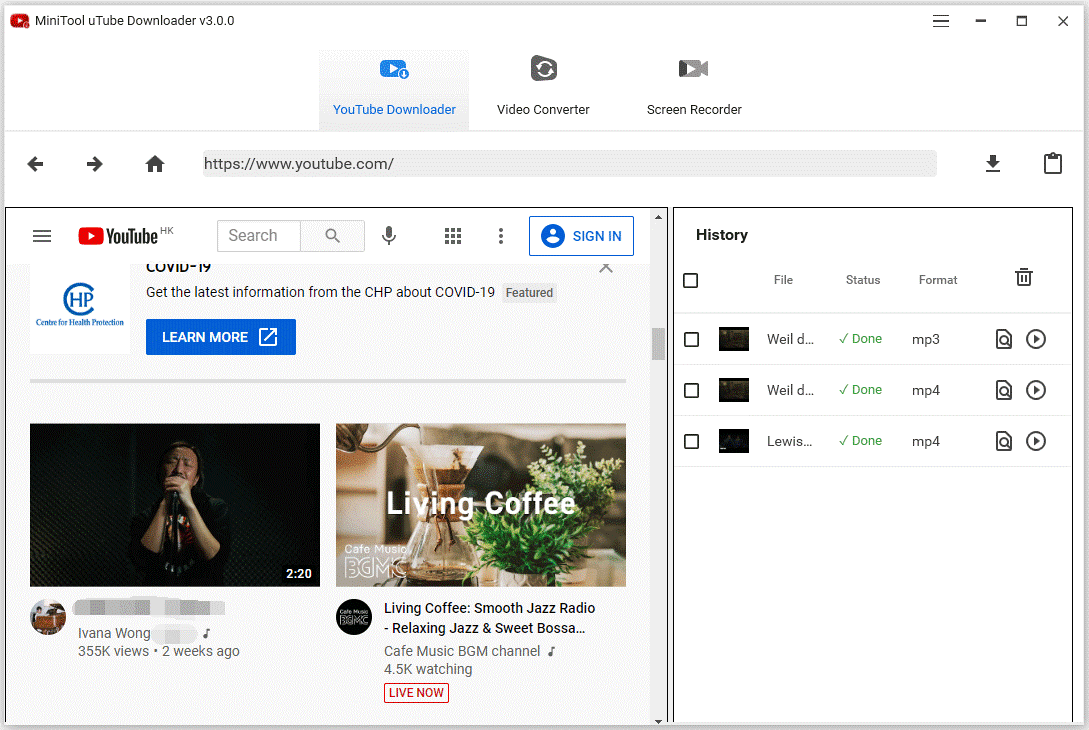 Download and install MiniTool uTube Downloader. Then, follow the guide below to download your favorite YouTube videos.
Note: The downloads from YouTube are just for yourself and not for dissemination.