If you encounter 360-degree YouTube videos not working issue right now, don't worry. This post offered by MiniTool will help you to fix it. It will provide you with 5 workable solutions. You can try checking browser compatibility, checking HTML5 support and more.
In 2015, Google added 360-degree video support to YouTube. These videos have a new dimension that allows you to rotate the viewing angles with a navigation dial.
In addition, you can play clips with a virtual reality headset. The 360 videos can be played in some Windows browsers, Android and iOS YouTube apps.
However, 360-degree YouTube videos not working issue may appear. Luckily, here are some potential solutions.
How to Fix 360-degree YouTube Videos Not Working
Solution 1: Check Browser Compatibility
First, you should note that 360-degree YouTube videos don't work for all browsers. Thus, if you are opening the video in an incompatible browser, 360-degree YouTube videos not working issue may occur.
You can watch 360-degree videos on Google Chrome, Firefox, Internet Explorer, and Opera. Thus, if the videos don't play on a browser like Vivaldi, Torch, or Maxthon, you can try to open them with Google Chrome.
Solution 2: Check Browser HTML 5 Support
Your browser must support HTML5 to play video. If it doesn't support the HTML5 video element, 360-degree YouTube videos not working issue occurs.
You can open this page to check HTML5 support. You will know if your browser supports HTML5 and if it is the default player. If it's not your default player and the browser supports it, you need to click the Request the HTML5 player button.
Solution 3: Update Your Browser
If your browser – Firefox, Chrome, IE or Opera doesn't support HTML 5, it's possible that you are using an outdated version. Therefore, it is time to update your browser to the latest version. This is how to update Google Chrome if needed.
Step 1: First, click the Customize Google Chrome button in the upper right corner of the browser.
Step 2: Then, click Help on the menu.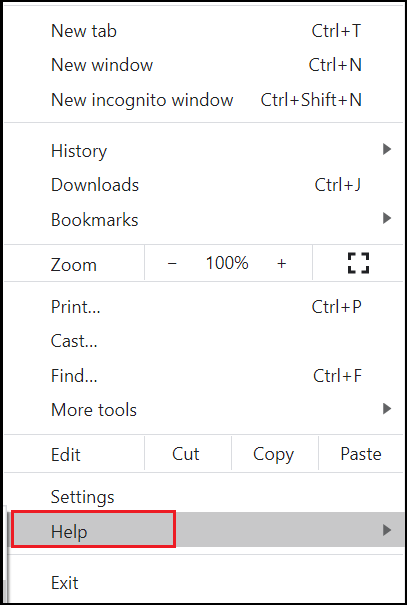 Step 3: Now, click About Google Chrome to open the page in the shot below.
Step 4: Chrome will start to check for and install the updates. When it has updated, click the Relaunch button to restart the browser.
Solution 4: Switch on Full Hardware Acceleration in Windows
Hardware acceleration is switched off in Windows, you may also encounter 360-degree YouTube videos not working issue. If you've ever turned off hardware acceleration, it's time to turn it back on in order to play 360-degree YouTube videos.
Here is a quick guide on how to configure hardware acceleration more specifically for Windows 7 and 8.
Step 1: Type Control Panel in the Windows Search box and click to open Control Panel.
Step 2: Set View by: Large icons, click Display and Change display settings to open further options.
Step 3: Select Advanced Display Settings. Then, click the Troubleshoot tab on that window if your graphics card supports hardware acceleration.
Step 4: Press the Change settings button to open the Display Adapter Troubleshooter window.
Step 5: Drag the Hardware acceleration slider bar to the far right to switch hardware acceleration on.
Solution 5: Update Your Graphics Card Drivers
Your graphics card can also play 360-degree YouTube videos, which may not be supported if you have an older version of the driver. Therefore, the most obvious solution in this case is to update the graphics card driver:
Step 1: Right-click the Start menu and select Device Manager to open it.
Step 2: Click Display adapters to expand it. Next, find your graphics card. Right-click it and choose Update driver.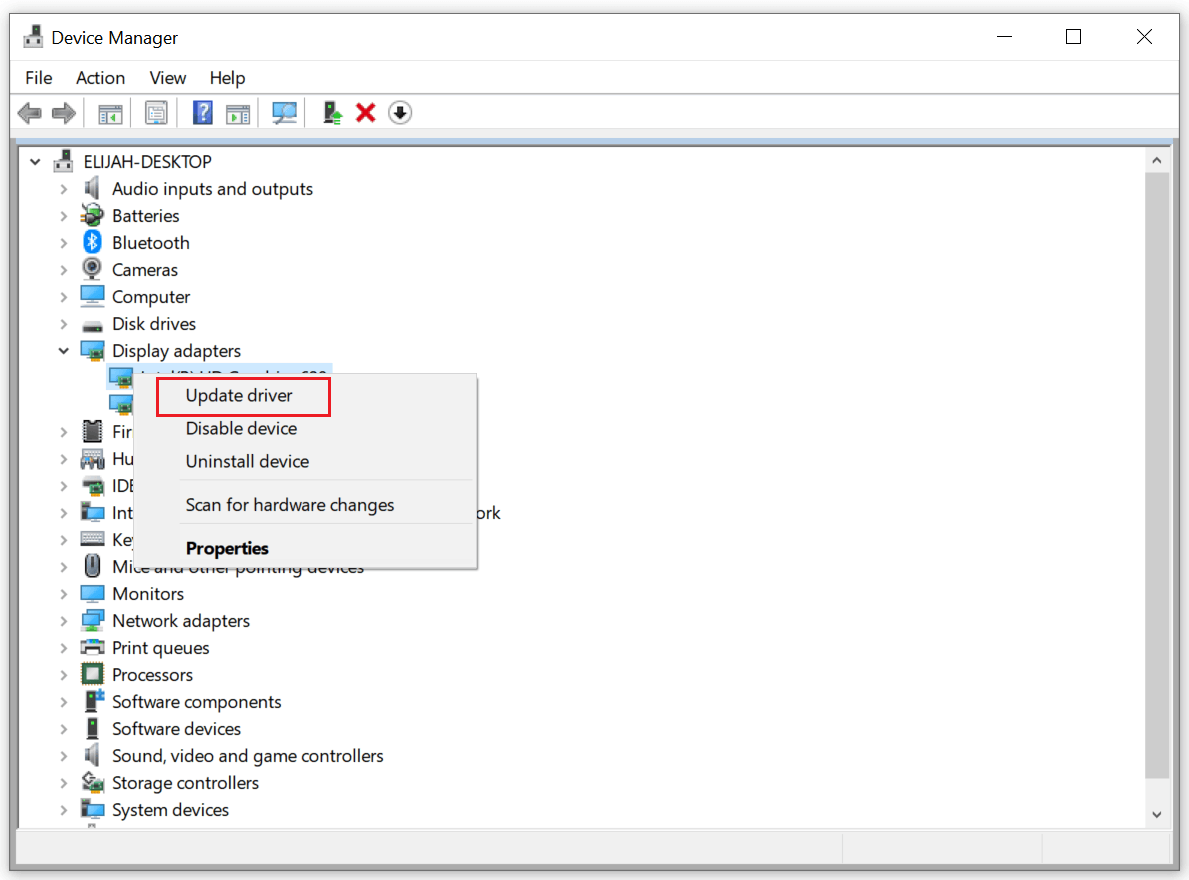 Step 3: Wait for your computer to look up for some drivers online. If any new version is found, it will be installed automatically
Step 4: Restart your computer.
Bottom Line
In conclusion, with these workable solutions you should now be able to fix YouTube 360 video issues. If you are still experiencing YouTube 360-degree videos not playing issue, try the methods above.