YouTube has become one of the most broadly applied social media platforms in the world. You regularly upload YouTube videos and want to further your career by making a YouTube studio setup at home. This post from MiniTool uTube Downloader gives you 7 practical items for your information.
What Is the Role of YouTube Studio Setup?
It has to be said that the settings or scenes in high-quality video content have a significant impact. It may seem like nothing more than a backdrop for the action, but it does more than you might imagine. Anyone who wants to be a YouTuber can't ignore the setup, which is often an underrated aspect of making a successful video, from the setup and type of clothing used to create the atmosphere to how to get the lighting and sound right.
At the same time, you also need to consider what type of YouTube channel your YouTube channel is dedicated to. Subtitles or simple voiceovers? Streaming video games? Or use a slideshow format? If you're sure you need a studio, take the time to get it ready.
How to Set up a Home Studio for YouTube?
The following items are required if you've decided to construct a YouTube studio:
Video Editor
Audio Software
Camera
Microphone
Tripod
Lighting
Background
Now, we can learn more about these seven recommended devices and how to use them to set up YouTube Studio.
Video Editor
Right video editing is one of the most recommended items for the YouTube Studio setup. To create and edit awesome YouTube videos, you can try MiniTool Moviemaker, an easy-to-use video editor that can meet your needs.
Main Features of MiniTool MovieMaker
Free, no ads, no bundle video editor without watermarks.
For Windows 7/8/8.1/10/11.
Many wonderful video templates including wedding videos, love videos, and travel videos.
Select all video transitions, effects, motions, text animations, etc.
Design a slideshow with pictures and music.
Split or trim tools to break video, picture, and audio clips into smaller parts.
Supported imported video formats: mov, flv, mp4, 3gp, mpg, etc.
Supported imported picture formats: bmp, jpg, jpeg, png, ico, etc.
Supported imported audio formats: mp3, flac, mav, m4a, m4r, etc.
Support for exporting projects in common Internet video formats.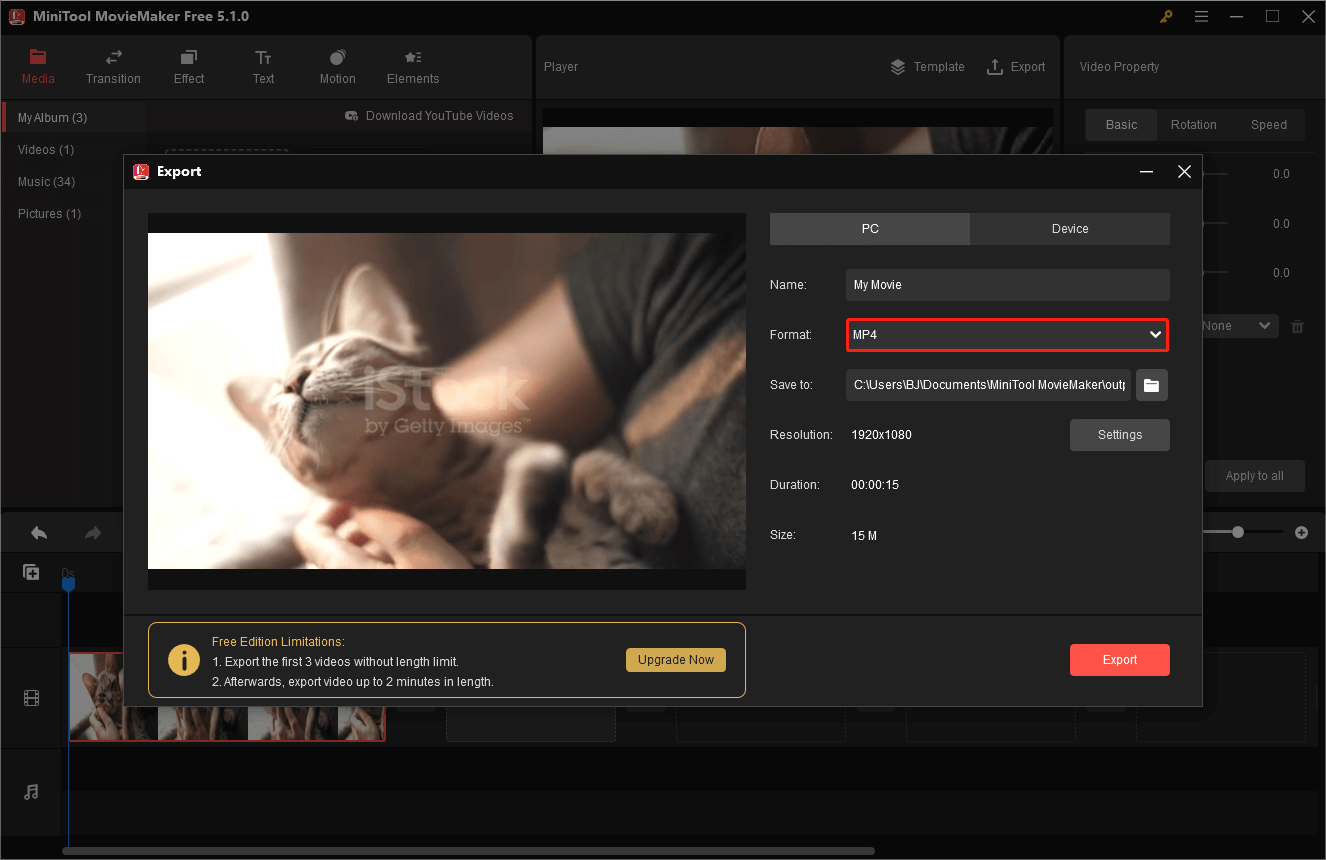 Audio Software
By using audio editing software, the longer audio files in your YouTube video can be cut into sound clips, and vocals in music recordings can be muted. Here are some possible options:
Audacity
Ocenaudio
Wavosaur
AV Audio Editor
Adobe Audition CC
SoundSoap 5
Ardour
Recommend post: 7 Best Audio Noise Reduction Software You Must Try
Camera
Here are some of the more well-known cameras on the market. Of course, if you want to keep costs low, you can also record high-quality videos with any smartphone.
Panasonic Lumix GH5
Without a low-pass filter, the 20.3 MP micro-four thirds sensor produces excellent images with a wide dynamic range and flawless operation.
Pentax K-1 Mark II
For a good view of the subject and focus, its optical viewfinder provides a nearly 100% field of view.
Sony Alpha a7II
Sony Alpha a7II can be used to take stunning pictures with a full frame and 24.3MP resolution.
Microphone
Your preferred microphone with a PC recording tool should work best. The audio can then be added to the video during the editing process. Some styles you can try are:
New Monitor Lavalier
BOYA Wireless Lavalier
Samson Go Mic
Blue Snowball iCE
HyperX SoloCast
Tripod
On how to set up a YouTube studio, you can use a tripod for motion and still photography. It is particularly necessary when using a telephoto lens or slow exposures because any camera shake will result in a fuzzy image when the shutter is open. In addition, the tripod can reduce camera shake to achieve maximum clarity.
Lighting
Natural Light
Natural light not only serves the basic requirements of photographic technology but also is an important tool for the creative modeling of images. If you're using natural light, you need to keep an eye on the weather when shooting.
Ring Light
A ring light is a unique type of circular light that is mostly used to project an even light onto an object. To ensure the ideal lighting for their projects, many pros will place a ring light behind the scenes.
Background
When it comes to laying out the background, you need to know that whatever is visible behind you should be orderly. If you live in a house with a beautiful interior design, you don't need extra background decoration. If you don't, you can look for some relevant posters to decorate your wall.
Bottom Line
Now you know a lot about 7 practical items for every YouTube studio setup. Maybe you don't need a studio right now, but you might need one someday. If you already have a studio, you can improve it through the above explanation.