The leanback web-based interface, also known as YouTube leanback, is a web app, launched in 2010. But now, according to Variety, YouTube will shut down its leanback web-based interface on October 2. Until then, you can still use YouTube leanback to navigate through YouTube video content.
YouTube has made some major changes in the past months. It may be positive and negative. On the positive side, YouTube launched a slash fashion hub for beauty and style content.
On the negative side, YouTube will get rid of YouTube messages in this month and it will kill YouTube leanback web-based interface, but you have to use other supported devices when you want to experience YouTube leanback.
You can create your travel video with MiniTool software – MiniTool Movie Maker and watch it in full screen on YouTube leanback.
YouTube Leanback has launched nine years ago, which allows you to control this web app with smart TVs and other devices and watch YouTube in a simple way as well as watch TV.
But if you tend to go to YouTube leanback web portal, you will receive a message that this version of YouTube will be going away soon, you can still browse YouTube leanback on a supported device.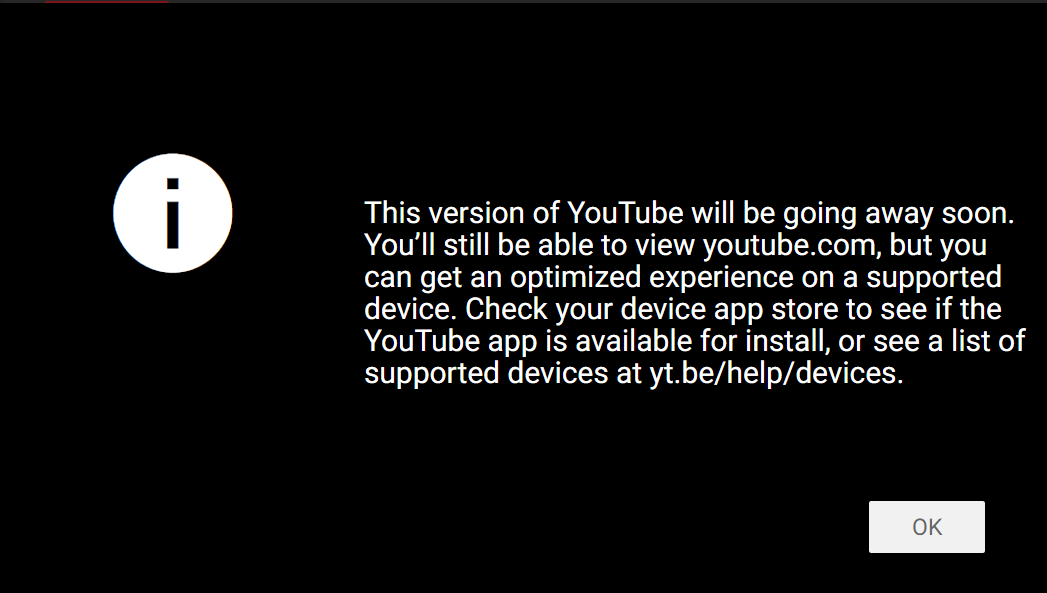 Before scrounging for an alternative, you can still continue to use YouTube leanback by browser without any device.
Related article: Here Are the Best Video Streaming Services for 2019.
So why you need to use leanback web-based interface on YouTube? What're the benefits of it? Continue to read and you'll find the reasons.
Why Choose Leanback Web-based Interface
Here are the following reasons:
You can watch YouTube videos on a large screen without YouTube TV.
You can navigate through YouTube videos with keyboard or wireless keyboard.
YouTube leanback also allows you to remote control YouTube videos on your phone.
You can make text and icons easier to read by using Increase contrast.
You can hide inappropriate content by using Restricted mode.
You can watch YouTube on TV with a TV code.
With YouTube leanback, it improves your view experience on YouTube greatly. If you are interested in YouTube leanback, the next part will tell you how to enable YouTube leanback?
How to Enable YouTube Leanback
Take the steps below to enable YouTube leanback.
Step 1: Go to https://www.youtube.com/tv# and click on OK in the pop-up window.
Step 2: Click on the profile icon, you will see a URL and code.
Step 3: Open a new tab, paste the URL http://youtube.com/activate in the address bar and enter the code.
Step 4: Click the Next button, sign in with your Google account and choose Allow to activate YouTube on TV.
Step 5: Finally, you can play YouTube video in full screen and high definition.
How to Play YouTube Videos on TV
Now, you can connect your YouTube to your TV.
Step 1: Launch YouTube on your smart TV.
Step 2: Click on Settings and select the Link with TV code option, you will see the blue TV code.
Step 3: Go to https://www.youtube.com/pair on your computer and enter the blue code displayed on your TV into the box below.
Step 4: Then tap on Add this TV to watch YouTube videos on TV.
Conclusion
If you'd like to watch YouTube on your smart TV or other devices, you can't miss YouTube leanback. YouTube leanback web-based interface will be going away, but it won't disappear. Before that, enjoy the last month with YouTube leanback.
If you have any question about YouTube leanback, please leave a comment below.