What is T Series? If you are interested in this topic, you can read this post offered by MiniTool. It will introduce the languages T Series offers, the history of T Series and other information about it. If you need more details, keep reading. Then, browse T Series channel on YouTube. You may like it.
What Is T Series?
What is T Series? Here is some information about it.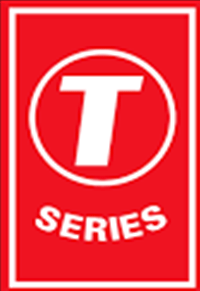 Languages
T Series channel mainly focuses on Hindi, but occasionally include several other languages such as English, Portuguese and Spanish. T Series also has other channels devoted to several Indian languages, including Telugu, Malayalam, Kannada, Punjabi, Urdu, Tamil, Bhojpuri, Gujarati.
History
T Series joined YouTube on March 13, 2006, but didn't start uploading videos until the end of 2010. Under this channel, T Series features music videos and movie trailers.
By July 2013, it had been viewed more than 1 billion times, making it the second Indian YouTube channel, after Rajshri Productions, to surpass that milestone.
In January 2017, T Series surpassed PewDiePie to become the most viewed YouTube channel in the world. As of December 2019, its views have exceeded 92 billion. The T Series YouTube channel is managed by a 13-person team at T Series headquarters.
Other Information
Since T Series overtook PewDiePie back, YouTube Music has been the excuse. Many people say T Series isn't the largest YouTube channel. However, a subscriber count of YouTube Music per day is only 14,000 subscribers while a subscriber count of T Series per day is 104,000 subscribers. Sooner or later T Series will overtake YouTube Music.
Now let's look at some interesting data about T Series:
The T Series channel was founded on March 13, 2006, lasting 13 years, 4 months, 22 days, or 4,892 days or 117,408 hours. It has become the most subscribed YouTube channel.
If you round that number, that's 22,000 subscribers a day for the entire lifetime of the channel.
But of course, the Numbers have never been so smooth. T-Series, which started in 2019 with 78 million subscribers, has already gained more than 29 million subscribers this year. It's basically a third of the size of the entire channel.
Now that number is almost out of date the second I recorded it, but at the time of the T Series takeover, they had 13,684 videos on their channel. Each video has about 7,845 subscribers.
On Sunday, August 4th, 2019, we're in all the important time zones. Let's slow it down to real time so we can record the exact moment when the T Series became the most subscribed channel on YouTube.
You may capture the moment when the two channels were neck and neck. Then, you will get the date and time T Series has been the most watched and subscribed channel on YouTube. In case you didn't know, T Series also has more than 78 billion video views.
As we've said all along in exploring the data behind the biggest channels on YouTube, we don't take sides. It's a celebration of the video platform that has revolutionized the way the world communicates. The power it gives to almost anyone in the world to influence almost everyone in the world.
Read also: The Top 10 Most Viewed YouTube Videos in 2020.
Bottom Line
What is T Series? This article talks about the languages T Series offers, the history of T Series and other information about it. If you are interested in this channel, you can browse it on YouTube right now and watch some music videos and movie trailers offered by it. Maybe you will like this channel.