YouTube is full of educational channels, excerpts from evening news, and even full-length documentaries on interesting and academic topics. Try MiniTool software to create a cool YouTube video. Many people think that citing a YouTube video is difficult. In fact, it is not as difficult as everyone imagined.
Quotations have long been considered a rather difficult part of thesis writing, not to mention citing a video. If you have previously cited videos from other sites, you are lucky. The process of citing a YouTube video is basically the same.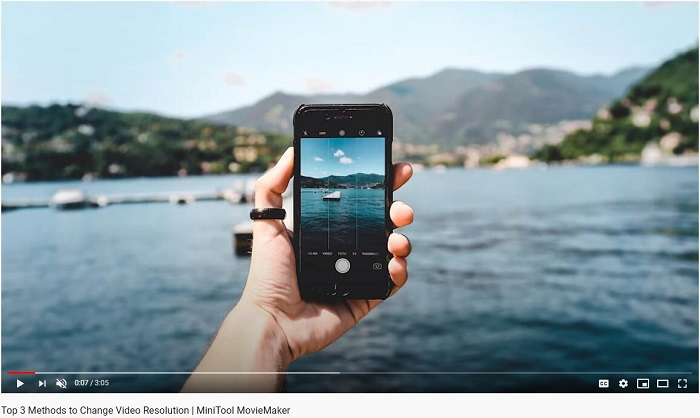 To cite a YouTube video properly, you should take the following points into consideration:
Full name, username, or name of the company who posted the content.
Title of the video.
Title of the website.
Publisher of the video.
Date the video was posted.
Length or duration of the video.
URL of the video.
Get Familiar with the Citation Styles
Generally, there are three main styles of citation used in the majority of academic institutions. These styles are called APA, MLA, and Chicago. The citation format required for different styles will be slightly different and the information contained will vary.
How to Cite a YouTube Video APA
If you choose APA style, you would have to use the following format:
Author, A. A. [Screen name]. (year, month day). Title of video [Video file]. Retrieved from http://xxxxxx
If you don't know the name of a video creator, you could use the name of the channel as well. The username of the channel's owner can also be used if you don't know his or her real name. And after a video title, you have to specify that it is a video file.
How to Cite a YouTube Video MLA
In MLA, your citation would look like this:
Last name, First name. or Username. "Title of Video". Title of Site. Name of institution or publisher, Day Month Year of publication. Day Month Year of access.
As you can see the main difference here are the brackets and the way the name of the creator is written. The MLA style requires you to write the full first and second names. What is more, you don't need to specify the type of file that you are citing in MLA.
How to Cite a YouTube Video Chicago
This style is quite different from the other two. The citation format is the following:
Title of Video (date uploaded) YouTube video, added by Username of uploader [Online]. Available at URL [Accessed date]
As you can see, this style is somewhat more convenient to use for video citations, because it contains less information.
Although it seems hard at first glance, with a bit of practice, you can absolutely master how to cite a YouTube video in different citation styles.
Related article:  How to Embed a YouTube Video in My PowerPoint Successfully
Bottom Line
Hope these tips would help you to understand how to cite a YouTube video. If you have any question or suggestion about it, please let us know via [email protected] or share it in the comments section below.