It was clear from the start that YouTube Music was intended as a direct replacement for Google Play Music, and Google just announced that YouTube Music preinstalled on Android 10 (and Android 9) devices, including the Google Pixel line.
YouTube Music app is the latest Google app. YouTube Music is your personal guide through the complete world of music - whether it's a hot new song or an unmissable music video. Try YouTube downloader tool developed by MiniTool to download your favorite YouTube music.
Until now, YouTube Music has required a separate download from Google Play, but will soon be no longer needed. Music fans on Android phones can now easily unlock the magic of YouTube Music, because YouTube Music preinstalled on Android 10 (and Android 9), including the Pixel series.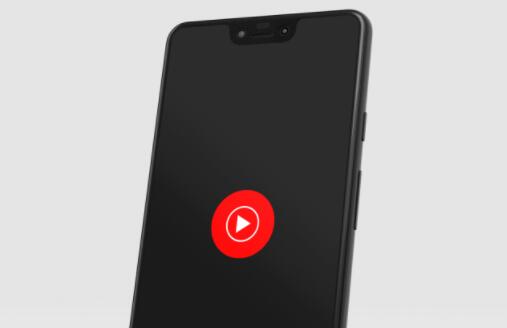 Music listeners on Android devices are now just a few taps away from streaming their go-to tracks and discovering new music. From the gym, to the car, to work - it's all here, right in your back pocket. Discover official songs, albums and playlists, music videos, remixes, live performances, hard-to-find music, and more. Whatever your mood, we've got you covered.
Once you've started your new device, just look for the YouTube Music app icon and start listening! And if you don't have Android 10 yet, don't stress - simply visit the Play Store to get the app.
In addition to YouTube Music, Android 10 brings new features like suggested actions in Smart Reply, improved Digital Wellbeing tools, Dark theme, and much more.
Before this new bundled promotion, YouTube has been aggressively advertising its premium subscriptions within the hugely popular app, displaying frequent pop-up screens that tout the benefits of YouTube Premium. Paying for YouTube enables an ad-free viewing experience, allows offline downloads, and includes a YouTube Music Premium membership. However, the way to push YouTube Premium to people is somewhat unpleasant.
What Is YouTube Music
YouTube Music, as a mobile app and desktop web player, aims to merge the content of the YouTube and the Google Play Music services, and compete with Spotify.
See also: YouTube Music VS Spotify: Which Is Better Choice
YouTube Music will feature everything you expect from a streaming music service, including millions of songs, albums, thousands of playlists and artist-based radio. Its major differences are YouTube's catalog of remixes, live performances, covers and music videos.
A key feature that YouTube music still lacks - upload local MP3 files to the cloud and stream them anywhere. However, Google Play Music does a great job in this area, giving you a way to create your own personal Spotify, which can be used from anywhere.
Google promises that YouTube music will eventually be able to do this. YouTube Music has recently added an upgrade feature that can play files stored on local devices (mobile phones or tablets) - this is really important for music player apps that you want to use by default on Android.
As the influence of YouTube music expands to Android, if you haven't tried it yet, it might be time to try it out (both free and subscribed).
The switchover from Google Play Music to YouTube Music is certainly taking a while, although the YouTube music preinstalled on Android may be helpful to the promotion of YouTube Music.
Bottom Line
If you have any question or suggestion about YouTube music preinstalled on Android, please let us know via [email protected] or share it in the comments section below.