What are meme videos on YouTube? This post explains what they are and lists 5 best meme videos on YouTube. Also, this post shows you how to download a mem video from YouTube via a YouTube downloader like MiniTool uTube Downloader.
What Are Memes?
How about the era where we are living? High-developed internet contributes to the vast popularity of memes, so it could be said that we live in an era defined by memes.
Memes, a staple of internet culture, are normally photos, short videos, or GIFs accompanied by a catchy phrase. Differing from GIF, a meme tends to be a static image while a GIF is a moving image.
Memes are everywhere. You can see them on Facebook, Twitter, Reddit, TikTok, Instagram, YouTube, and even in the news. This post focuses on the memes on YouTube, recommending some popular memes on this platform.
Best Memes on YouTube
Here is a list of five popular YouTube memes of all time.
# 1: Badger Badger Badger
Badger Badger Badger, created by Jonti Picking in 2003, is a flash video. Once the video starts playing, you can hear a silly but catchy tune and see a dancing badger.
# 2: Darude's Sandstorm
Released in 1999 when the dan music landscape was still in its developing stages, Sandstorm hit a great success and then marked many milestones for the dance music community.
# 3: Charlie the Unicorn
After I watched the video, a line was spinning in my mind "come with us, Charlie". In addition, the bizarre and psychedelic antics of two unicorns also left a deep impression.
# 4: Grumpy Cat (RIP)
Have you seen a cat named Grumpy Cat on the Internet? Grumpy Cat is an always frowning and ever-memorable kitty. It is a sweet cat. But sadly, it died last year.
# 5: Susan Boyle
Susan Boyle is a Scottish singer who gained popularity after appearing as a contestant on the third series of Britain's Got Talent. Click here to see her performance and you will know why she found her internet fame in 2009.
These are my recommended YouTube memes. Do you like them? If you want to see them offline, how to do? There is a trick. Scroll down to see what it is.
Bonus: Download Memes from YouTube
You can utilize a YouTube downloader to download memes from YouTube. Here is highly recommended that you give MiniTool uTube Downloader a try.
It is a free and 100% clean desktop application. With it, you can save videos from YouTube as main file formats such as MP3, MP4 WebM, and WAV. Click the following button to download it.
MiniTool uTube DownloaderClick to Download100%Clean & Safe
Steps to use MiniTool uTube Downloader.
Step 1: Launch MiniTool uTube Downloader to access its main interface.
Step 2: Under the YouTube Downloader tab, find the video you want to download in one of the following ways.
Paste the video link in the top search bar.
Type the video name in the search bar next to the YouTube logo.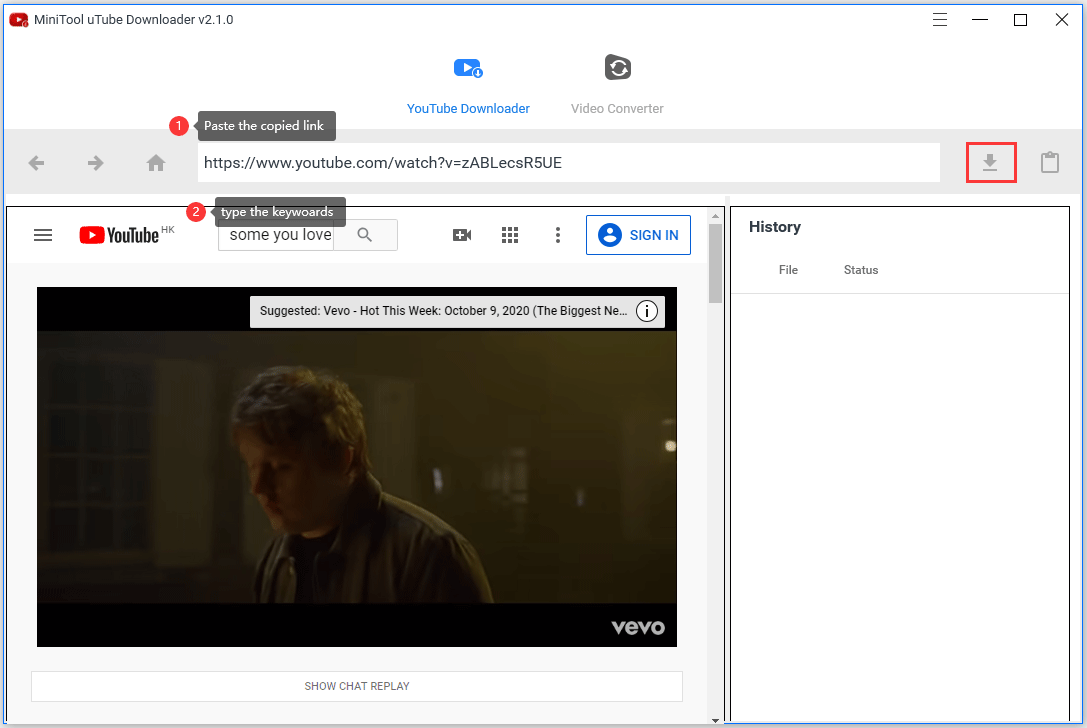 Step 3: Click the Download icon.
Step 4: Choose the file format you prefer and then click the DOWNLOAD button.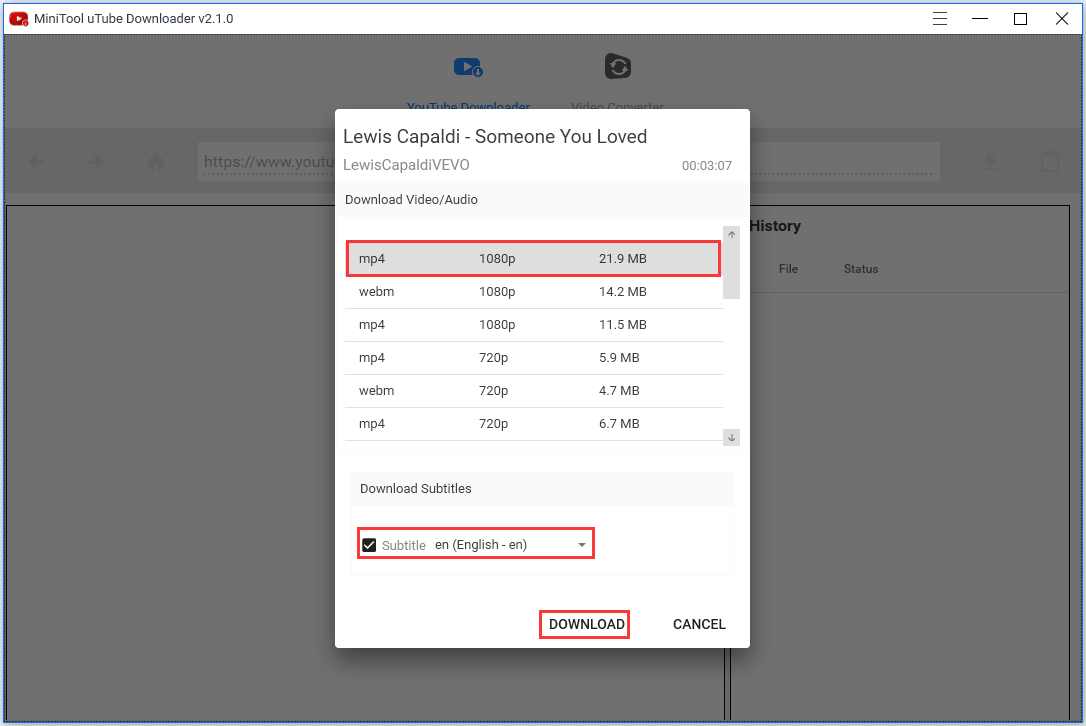 Wait for several seconds and the downloading process will end. Then, you can enjoy the meme again and again anywhere.
Note: The downloaded videos from YouTube are just for yourself and not for dissemination or you might be accused of infringement.
Do you want to make a meme video by yourself? Do you know how to do that? Please refer to How to Make a Meme Video? 3 Solutions You Can Try.