When your YouTube keeps pausing, you should be confused. Why does YouTube keep pausing? How can you solve this issue? This post from MiniTool will show you some possible reasons for YouTube video keeps pausing and then introduce some solutions that are proved to be effective.
Why Does My YouTube Keep Pausing Itself?
When you watch videos on YouTube, you may find YouTube keeps pausing. Why does YouTube keep pausing? The most likely reason is that the internet connection is not fast enough to meet the requirement for streaming the YouTube video at your selected quality.
Of course, there should be some other possible reasons like the YouTube server is down, YouTube is conflicted with another program that is installed on your computer, or there is something wrong with the web browser.
The Reasons for YouTube Keeps Pausing:
The internet connection is not fast enough.
The YouTube server is down.
There are conflicting programs.
The web browser is faulty.
In the following contents, we will show you how to fix YouTube video keeps pausing using different methods. If you are not sure the exact reason for YouTube keeps pausing, you can try these solutions one by one until you find your needed one.
Solution 1: Fix the Internet Connection Issue
1. To rule out the internet speed issue, you can shut down any other opened browser tabs and software because they may use the web, causing slow internet speed.
2. Besides, you can also adjust the quality of the YouTube video by clicking the gear button on the YouTube video player and then go to Quality to select a lower quality. Usually, lower video quality doesn't need fast internet speed.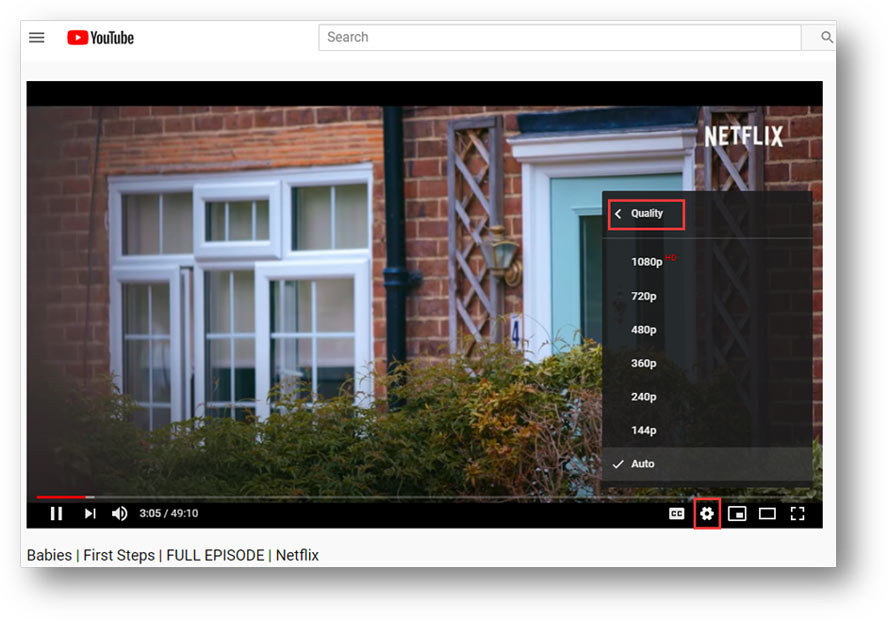 3. On the other hand, you can use a special internet speed test tool to test whether the current download speeds are close to the speeds that are promised by your internet service provider. For example, speedtest.net is an online internet speed tester. You can use it to have a try.
Solution 2: Fix Your Web Browser Problems
If you find YouTube keeps pausing issue is not caused by slow internet speed, you need to consider the web browser issue.
You can use another web browser to play the YouTube video and check whether it can play successfully.
You can clear cookies and temporary files for your web browser. Then, you can play YouTube videos under a clean environment.
The web browser add-ons or extensions may be conflicted with the YouTube player. You can go to disable the suspected one and then check whether the YouTube video can be playing normally. If you don't which one causes the issue, you can disable all and then enable them one by one to find out the exact one.
Solution 3: Close the Conflicted Software
If the above two methods don't work for you, you need to consider the software conflict issue.
The possible interfered software includes the automatic backup tool that is trying to download files from the cloud, the security program marks YouTube as a threat, or a program is occupying the available bandwidth.
You can go to check the programs that are running in the background and then close the suspected ones. After that, you can check whether the YouTube video keeps pausing issue disappears.
Solution 4: Contact YouTube Support
If YouTube still keeps pausing after you try the above methods, there should be something wrong with YouTube, such as accidental bugs or issues. You can have a wait and play YouTube video later. If the issue persists after a long time, you can go to the YouTube Help Center to contact YouTube support for help.
Solution 5: Download YouTube Video and Watch It Offline
You can also choose to download the YouTube video to your computer and then you can watch it even when the internet connection is disabled.
You can use MiniTool uTube Downloader, a professional YouTube video downloader, to free download your needed YouTube videos to your computer. It is totally free. You can press the following button to get it.
MiniTool uTube DownloaderClick to Download100%Clean & Safe
You can use this software to search for the video you want to download from YouTube. Then, you can access that video and press the download button on the software to select a suitable video/audio format to download.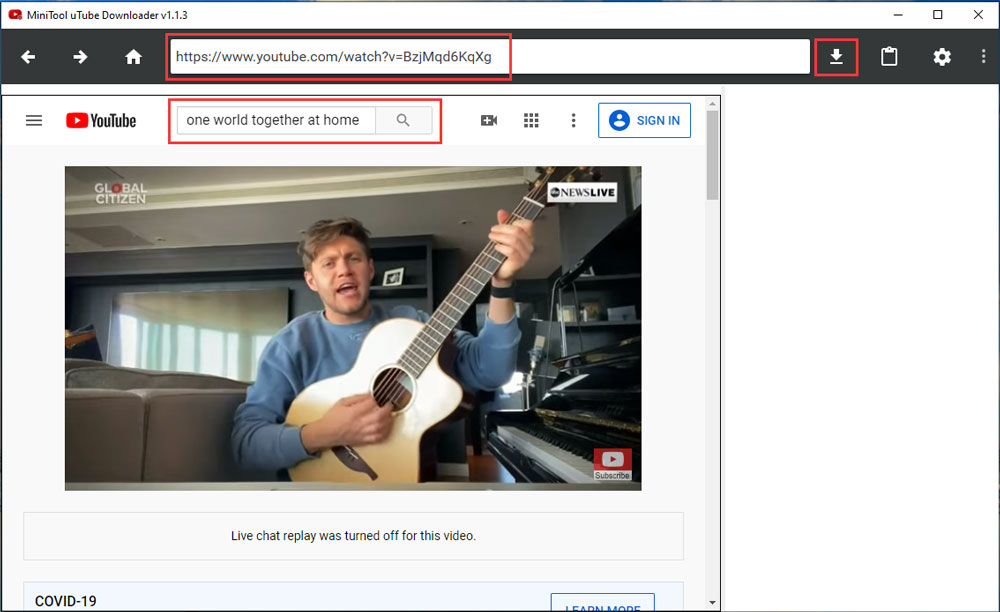 Bottom Line
Why does my YouTube keep pausing itself? What can I do to get rid of this issue? After reading this post, you should get the answers. Should you have any related problems, you can let us know in the comment.