How do you usually do your DIY projects? Why not seek inspiration from DIY YouTube channels? This post on
MiniTool
will tell you the 8 best DIY YouTube channels.
There are countless users who share their experiences with the world via YouTube, making it one of the best platforms for tutorial videos and instructional videos. As a content creator, you can learn how to create your own content by watching YouTube channels. If you are a DIY enthusiast or need to do a project yourself, you are in the right place.
Whether you're looking for inspiration or just want to learn more about different tasks and techniques, there are the 8 best DIY crafts YouTube channels. And you can choose the one that suits you best.
Tips:
To save your favorite DIY YouTube videos to the desktop, try MiniTool Video Converter.
MiniTool Video ConverterClick to Download100%Clean & Safe
1. MADE Everyday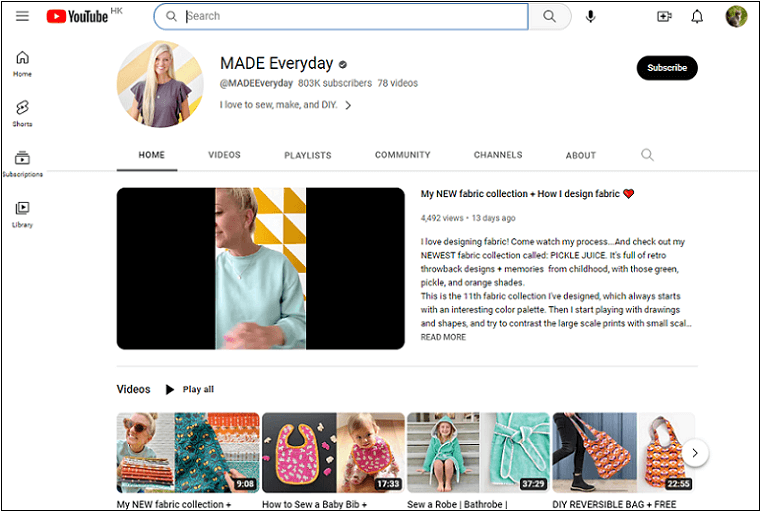 MADE Everyday is one of the best DIY YouTube channels. MADE Everyday has over 803K subscribers and offers a variety of easy-to-follow DIY instructional videos on all aspects of sewing. If you're new to sewing, be sure to watch her videos on how to sew a zipper, tote bag, or pillowcase. It also offers clever party favors and gift ideas that you must not be missed. Start watching to learn the basics to start your next DIY project.
2. HGTV Handmade
With almost 883K subscribers, there's no doubt that HGTV Handmade is one of the most popular DIY YouTube channels. It often shares new DIY projects from DIY bloggers each week. It's a crafting and DIY channel that mainly focuses on transforming thrift store specials, propagating houseplants, creating special holiday decorations, and more. Watch this channel now to learn a new skill.
3. I Like To Make Stuff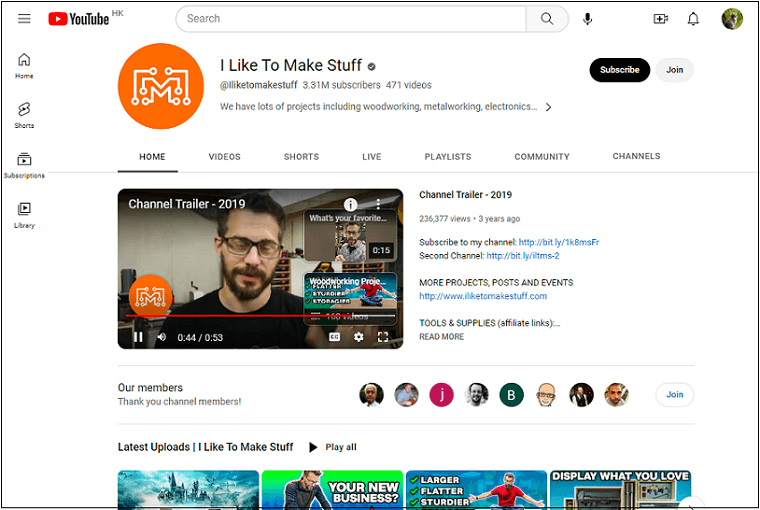 I Like To Make Stuff has lots of DIY projects, including woodworking, metalworking, electronics, 3D printing, prop making, and more. Thus, if you're seeking various DIY projects, you can't miss this channel. These projects are often a little bit challenging for viewers who have no experience. But at the same time, it's funny and cool to do it!
4. HouseImprovements
If you're looking for a DIY YouTube channel related to house improvement, have a look at the HouseImprovements channel. It includes many how-to videos about it, for example, how to build a shed, how to frame a window and door opening, how to cut & install crown moulding, etc. These videos are broken down into several segments, and you'll get expert tips and clear steps from them.
5. Debi's Design Diary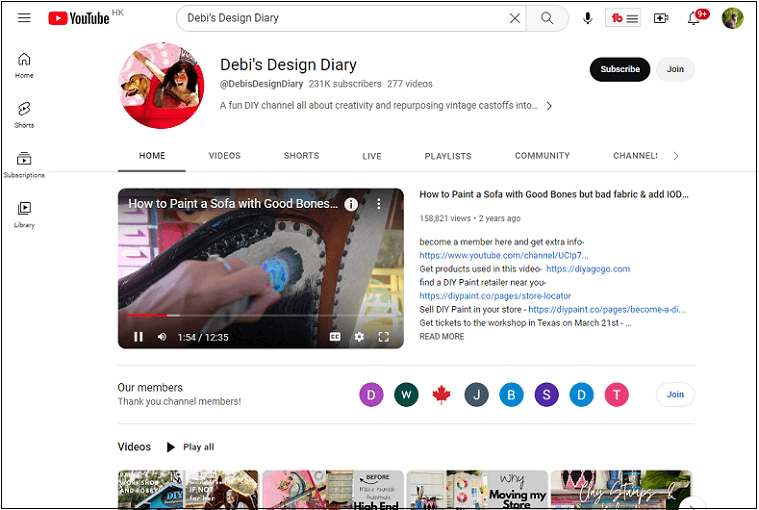 Debi's Design Diary may be the funniest DIY crafts YouTube channel on this list. Debi has a particular interest in redesigning or repurposing vintage castoffs to create stylish handicrafts. If you want to give your old chair a sparkly coat of paint or make a sea glass bowl with tacky glue and sandwich wrap, this channel is for you.
6. Home Repair Tutor
Similar to HouseImprovements, Home Repair Tutor is also a DIY YouTube channel aimed at helping people improve their houses. Whether you're looking for house improvement ideas, basic repair lessons, or just some inspiration, the Home Repair Tutor channel has it all, which has over a hundred videos covering different aspects of house remodeling and repair.
Also read: How to Make YouTube Stories: A Guide for Beginners.
7. Living to DIY with Rachel Metz
Living to DIY with Rachel Metz is one of the best DIY channels on YouTube with more than 621K subscribers. In this channel, she documents some amazing renovations and room makeovers. Apart from room makeovers, she also has a variety of pet DIY videos, most of which feature her adorable bulldog.
8. Karina Garcia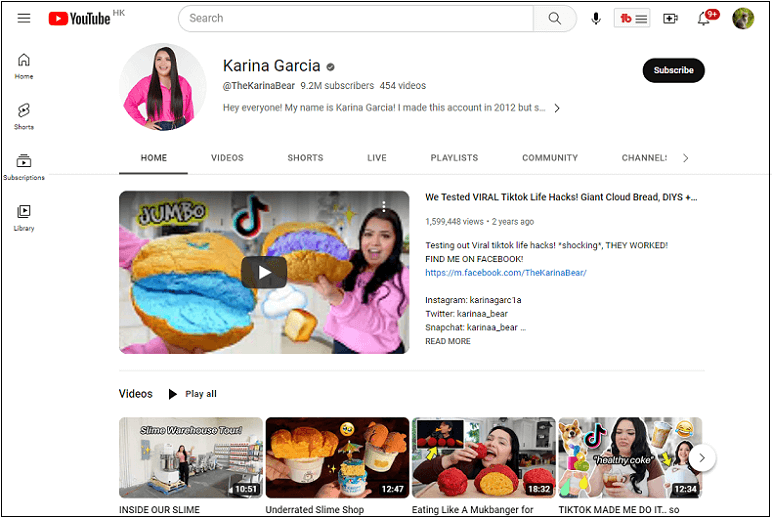 Created this account in 2012, Karina often shares makeup tutorials, product reviews, and crafty DIY videos. She talks in front of the camera casually, just like chatting with a friend, without certain topics. However, there is no doubt that she is serious about her channel.
Conclusion
These 8 DIY YouTube channels will help you gain DIY ideas and skills to start your next DIY project.